Let's Get Started!

Follow the Steps to Start a Juice Plus+ Virtual Franchise

1) Meet your National Marketing Director!

Listen to her story below and then schedule a "Welcome" call with her and your sponsor.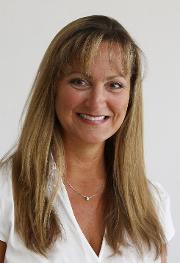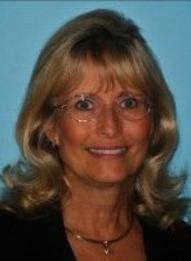 Lynne Page, PT, YT, NMD & 50 Club
Lynne is a wife and patriotic mother of three great kids, Owner of Lynne's Health, Inc., Personal Trainer, and a Master Trainer in Aerobics & YOGA Instruction. She took 2nd place in the "East Coast - Miss Fitness USA" contest in 2001, just one year after having her third child. She received her BS in Exercise Physiology, her Masters in Nutrition. She is certified through the American College of Sports Medicine (ACSM), American Council on Exercise (ACE), Aerobics & Fitness Association of America (AFAA) and American Institute of Fitness Educators (AIFE). She is also a mid-wife, child-birth educator and lactation consultant. Lynne has been with NSA since 2005 it took her 2 ½ years to get to 24 Club & NMD. She was the winner of the prestigious Elton Award for "12 Club" of the Year, in October 2007. The next two consecutive years, 2008 and 2009 she was again nominated for Elton Awards, "24 Club" of the year. For the past four consecutive years Lynne's team has been one of the top five fastest growing teams in all of NSA.
Cindy Boncosky, RD, NMD & 24 Club
Cindy has been a Registered Dental Hygienist helping people with their health for over 34 years. Because of her Juice Plus+ income, she has now retired to a more fulfilling career changing lives with NSA. She is a mother of 2 girls, in their twenties and married to a farmer. This family business allows her work with her girls and to help her husband work the fields in Spring and Fall. Except for her family, her entire team is built from people she met while sharing Juice Plus+, usually at Farmer's Markets and booth situations. She was honored to be a break out session trainer with Lynne Page at the NSA national convention in Orlando! After 5 years with NSA, Cindy is now at the top of the company as a new National Marketing Director since October 2011 in Nashville. Cindy received the prestigious Elton Award Nomination for "12 Club" of the Year at our Fall Leadership Conference in Dallas 2012.
2) Download the "Voxer" app on your smart phone and send your username to: Lynne at 630-988-7441, Cindy at 630-202-3058, Debbie Hougland 269-330-5954 or Darlene Fenwick 630-862-6494! iPhone Tutorial Droid Device Tutorial
3) Schedule four dates for Wellness Presentations with your sponsor. Choose sample INVITE FLYERS

4) Make your list of at least 50 people in your area to invite. And another list of at least 50 that are out of town, and schedule Go-to, zoom meetings or web walks with your sponsor. Need some help thinking of people? Click HERE
5) Practice inviting with your sponsor until you feel comfortable getting on the phone with EACH OF THOSE 50 FOLKS!
6) Fill in your Invite sheet: Wellness Presentation Invite Sheet. Shoot for at least 15 confirmed people per event! Everything you need for Wellness Presentations! Click HERE for ORDER FORMS
7) After the orders from all your presentations have been entered, send customers the following, in the mail:
b. Personalized Research Summary (Download from your virtual office)

c. Newsletter or article that might interest the customer

d. Apple Page

e. My "Do Not Buy Food" Hand Out

g. Any and ALL flyers for up and coming events in their area. Chicago event flyers are available HERE and other areas are available HERE.

*Change my info to your own and then save these to your own computer! For the research summary, log onto your Virtual Office and from the home page under "Quick Links" you will see "Personalized JP+ Research Summary." Click there and choose USA, then erase what is given and enter your own personalized Juice Plus website and phone number.
8) Web sites for Customer Care: Your own personalized web site!!! Distributor Support: www.TheFreedomRevolution.com password: revolution
Our Leader www.CampbellTeam.net password:"campbellteam"
9) Schedule "Story Coaching/Welcome Meeting" with your sponsor and NMD.
10) After completing your P+ & QSC schedule a PVC coaching with your sponsor and NMD!