Welcome to Lynne's Health Highway, Inc.
This website is dedicated to healthy living. My services are focused on helping people to get and stay healthy, to avoid unnecessary future prescriptions, hospitalizations, illnesses and disease. I offer childbirth education and lactation services, Yoga therapy, corporate fitness classes, and nutritional lectures.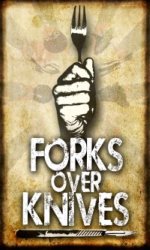 WARNING!!!
THIS MOVIE MAY SAVE YOUR LIFE!!!
See The Movie NOW!
To schedule your viewing contact Lynne at: Lynne@LynnesHealth.com.
Click HERE to view the trailer!
JUST IN! Flu Shots Can Be Dangerous! Click HERE to read 8 Damn Good Reasons NOT to Get a Flu Shot!
Additional Resources:
Q-Link products for your
Body
and Space
are designed to balance and clarify your energies and are shown to reduce the effects of stress on your mind & body and improve your performance. From utilitarian to luxurious - there's a model for everyone.
-Reduce your exposure to radiation-
Click on the picture above to check out great

Q-Link® products!